What Can You Do When You Locked Out Of Your House
Most people do not hold a second house key in their purse or pocket, which mean that in most cases if they find themselves in a home lockout situation, A majority amount of people will act irrationally and handle it with a lot of stress and frustration. Many of them find themselves locked out of their property much longer time than they want or expected because they are waiting on a family member to come and bring them spare key, or they will start looking for another way to break in to their home. A lot of time they will not call for assistance because they feel embarrassed that they are locked out of their own house or apartment, but there is no reason for them to feel like that.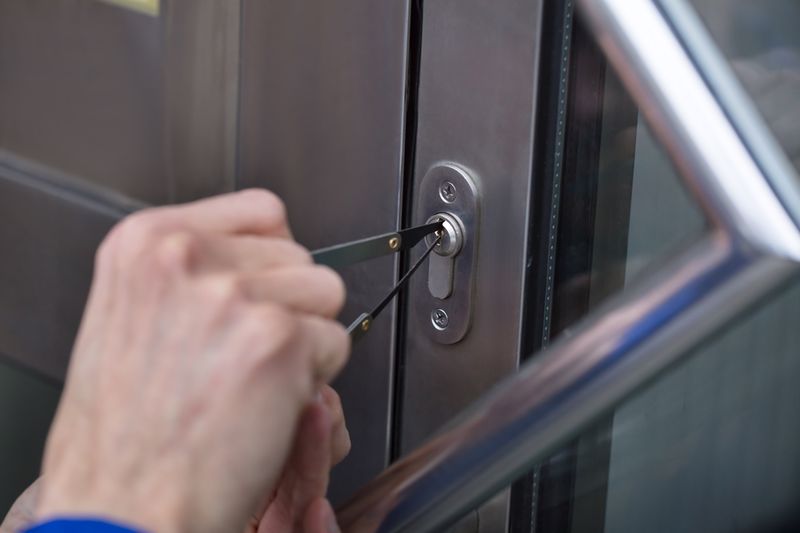 In fact, house lockouts are a very common thing, and you shouldn't be embarrassed if you found yourself need to call a professional locksmith like Stand By Locksmith in Daytona Beach, FL to gain access to your residential property. However, there is one security action that may save you some money for calling an emergency locksmith and save you the time of waiting out of your house. That is of course a spare key to you home, do not waste time and give us a call today to get an additional key to you house.
What Are The Ways To Gain Access To The Property Again
There are some quick solutions that you might did not thought about that can get you back inside your home without breaking a window. First, if you are living in apartment complex you can always call apartment building office, they will always hold an additional key for every apartment so they can get you back in quickly. Usually, you will be required to show of some proof of identity before they let you back into the property. In rare cases, the leasing office of your apartment will send the building maintenance company with a master key to open the door for you. Obviously, if you are not living in you house alone you can call your other family members or roommate to come and let you back in home. Or you can take a trip to them with your car to get the extra key. It is not very comfortable, but it does save you call to a locksmith to unlock you house.
Put Your Money In A Keypad Or Other Keyless Entry Solution
If you are the type of person who forget staff on a regular basis, put your money in a keypad lock or a keyless entry lock might be a fairly good idea. It will take off your worries about losing you keys, and you will always have access to your home. All you need to do is to is to remember a code and ask from your local locksmith to program your code when he installs the keypad on your home door. Just be careful and make sure the code is not too easy so no one else will have access to you home unless he has a permission. Another option is to have access and open the house through your phone with a Bluetooth lock. All you need is to download an app to you phone that compatible with your exact lock. These days, many people choose keyless entry lock as their favorite way of door locking system. If you are interested in a specific type of lock or work on a budget and want to know more about your options, do not hesitate and give our friendly and professional team a call for a free consultation. We have a lot of knowledge that can help you make the smart choice for your residential locksmith needs.
Do not do the following steps
There are some steps you should never take when you locked out of your home. Like mentioned before you should never break you house window to get in. It is very risky to do it you can injured yourself during climbing or from the broken glasses, another thing is that a window replacement is more expensive than to call a locksmith to pick the lock for you. Second thing, you should not try to pick the lock yourself. You can cause damage to the lock by breaking a piece of metal inside what will make you expenses higher when you call a locksmith, and he will be needed to do a key extraction in additional to the lockout or even worse will need to drill the lock and replace the whole lock system. One last advice is neve put a spare key hidden in the property, burglars aware of it and it is one of the first place they look for when they target a house.
Get proper for the future
There are some people who believe that if you plan for problems means that you embrace them, from our experience it is not the case when it comes to home security. In the home security field being prepared for the worst minimize your risk of being locked out of your house for long hours. Best way of getting ready for the worst is to make sure that you have more than one copy of your key, if not you should go ahead and make an extra key immediately. Then you should give the second key to someone close that you can trust in a case of emergency like being locked out, a close neighbor will be a good idea. In fact, we always suggested our customers to have more than one spare key they will never know when an emergency may occur and if the person, they give the key will be available. Second way of being prepared is to save a local locksmith service number on your phone, you do not know what could happen and it is good that you can reach a professional that will take care of you any time of the day. Our conclusion is always be ready we always recommended to our customer to save our number and business card. We are available 24 hours a day, seven days a week with affordable prices and fast response time.